Installed a new Lombardi Synchroline in the UAE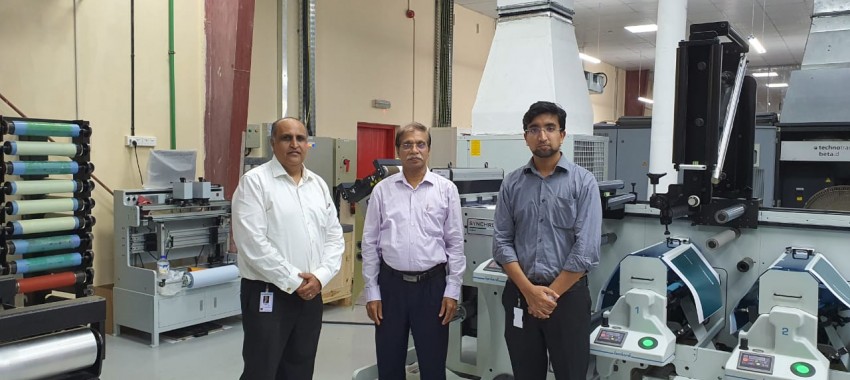 VINSAK, the exclusive distributor of Lombardi Converting Machinery presses in the Region, has announced the installation of a new Lombardi Synchroline press at AQUARIUS PRINTING PRESS LLC
About Aquarius Printing press LLC: Established in 1990, the company has grown over the last three decades and as part of expansion coupled with diversification an 8 color Flexo Press is already installed, to cater to the Pressure Sensitive Labels segment and in the near future to shrink sleeves and IML. The press installed is Lombardi Synchroline 430 that has facilities for delam-relam, web turn, cold foil/hot foil stamping. With a wider deckle, compared to the regular presses, the advantage is faster turn- around of jobs.
The quality policy of "AQUARIUS PRINTING PRESS LLC" is to ensure "ACCURACY FOR YOUR PRINTING". Absolute commitment to quality, meticulous attention to detail and unparalleled level of service has made Aquarius Printing Press a leading specialist in Design, Prepress, Printing and distribution services. As a company we are committed to employing dedicated staff, investing in the very best technology available and maintaining a close involvement with the industry.
Our Object is to deliver the world's best label solutions that help our customers build and grow their brands and add value to our community. With the above infrastructure we are confident that we can cater a wider printing and packaging requirements in the MENA region.
---